Develop a School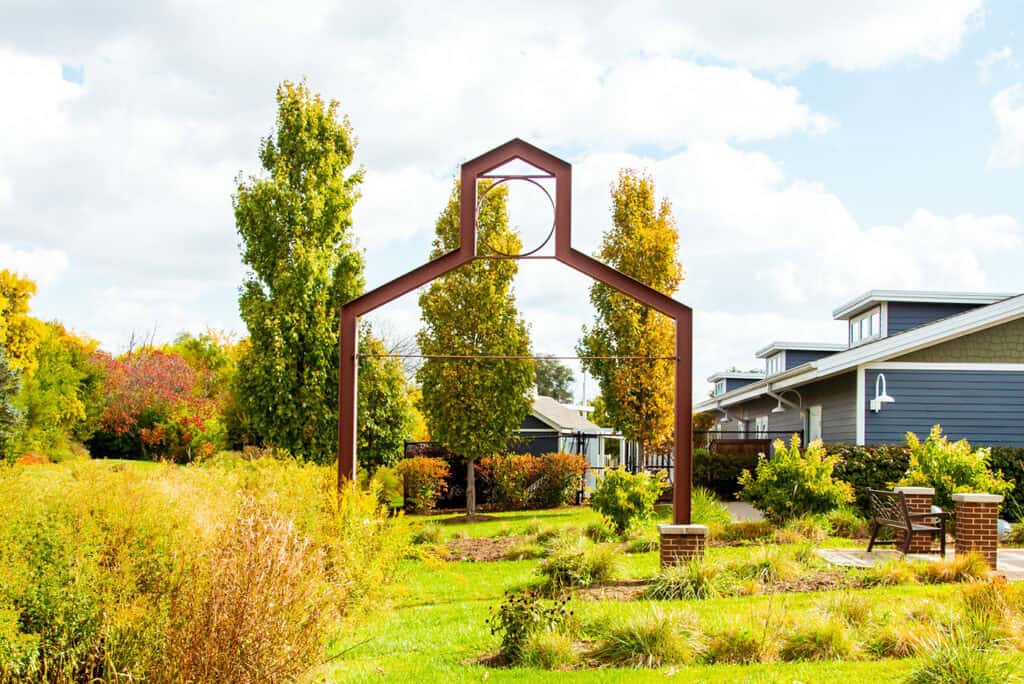 Educare is changing how America thinks – and acts – when it comes to early learning, especially for young children and families from historically disinvested communities.
Our national network of early learning schools, field-building professional development, research initiatives and advocacy efforts to improve federal, state and local policies are creating change in the early childhood profession and beyond.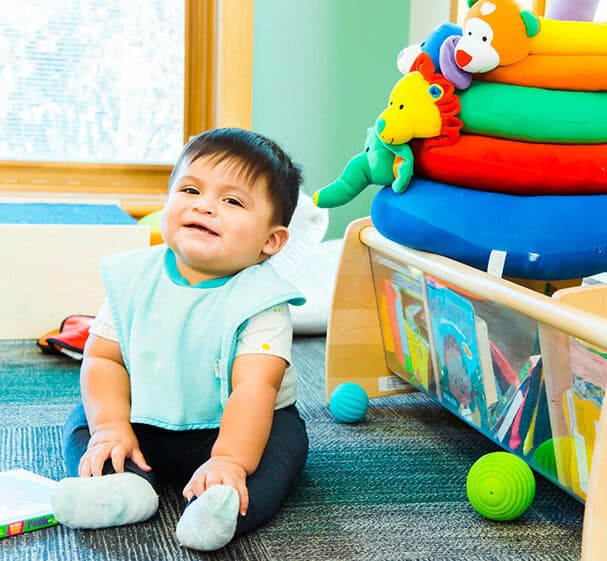 Our Schools
Educare schools offer an evidence-based, comprehensive, multidisciplinary approach to dramatically improve the early learning experiences of young children across the country. Our schools serve as places of innovation and learning that benefit not only the children and families in their communities, but the entire field of early childhood education.
Interested in bringing Educare to your community?
Educare school development is a multifaceted approach that requires careful consideration and assessment of a community's capacity to support and sustain a school. Read the frequently asked questions below to learn more.
Frequently Asked Questions
Who is involved in developing an Educare school? What are the roles and responsibilities of each partner?
The foundation of every Educare school is a public-private partnership involving several partners who come together to develop, launch and sustain the school over the long run. These core partners agree to share governance of the Educare school and typically include:
Anchor or lead philanthropic partner: Provides initial seed money for a new, state-of-the-art early learning school; engages the private sector to contribute to Educare operational costs, evaluation and collective quality efforts in the community
Program provider: Contributes to Educare's operating budget typically through Head Start and Early Head Start slots and other operational funds; implements the core features of Educare in the program
School district: Provides operating funding and support; may provide land for the Educare school
Parents & other community partners: Contribute their experience, expertise and leadership
I want to open an Educare school in my community. What is the application process?
The development of an Educare school is an organic, community-driven effort. Local partners must work together to assemble the necessary expertise, community engagement and resources required to develop an Educare school in their community. Because Educare schools are a platform for policy and practice change, the Educare Learning Network seeks to partner with communities and organizations engaging in innovative, high-quality early childhood work.
To assist communities in the earliest stages of school exploration, the Educare team offers an Educare Community Readiness Self-Assessment Tool to support conversations to assess the fit and feasibility of developing an Educare school.
Completing the self-assessment is strongly encouraged as a critical first step in exploring the community partners' capacity to successfully implement and sustain an Educare school. Completing the self-assessment is required for communities seeking development consultation from the Educare Learning Network team.
My organization does not have access to Head Start or Early Head Start slots. Can I still become an Educare school?
The Educare model builds heavily on the core components of the Head Start and Early Head Start program performance standards and layers on evidence-based instructional approaches to deliver the best practices of the early childhood education field. If your organization is not already implementing a Head Start and Early Head Start program, then establishing an Educare school can be challenging. Experience in developing and operating Educare schools since 2000 has indicated that supporting and sustaining the Educare model requires all available public, early childhood education funding. This is particularly evident in the program provision to infants and toddlers, which is the most expensive.
While Educare schools are typically Head Start and Early Head Start programs, being a grantee or delegate is not required to become an Educare school.
How are Educare school programs funded?
Educare schools blend federal, state and local funding for early childhood education to create high-quality programs. Schools typically derive the majority of their funding from federal Head Start and Early Head Start grants. State and local funding for early childhood education varies widely and can include state preschool funding and child care dollars.
Funding sources vary greatly across several areas of consideration (eligibility, service year and day length, funding rates, and teaching staff qualifications and requirements, etc.). Each Educare school has unique public revenue and governing policies that can influence the school's ability to blend and braid funding effectively.
What are the architectural guidelines for Educare school buildings?
School Building Size: 27,000-34,000 sq. ft.
External & General Public Space Features: 
Educare icon presence
Developmentally appropriate outdoor play spaces
Welcoming common area space
Internal Space Features: 
Spaces that provide opportunity for collaboration and consultation among staff and families
Designated space for child assessment and screening
Parent and family resource space
Training room for staff and parents
Multipurpose space for children's gross motor use and parent and community functions
Classroom Space Features: 
Developmentally appropriate classrooms designed with intentionality for appropriate staffing and space considerations to meet the needs of infants, toddlers and preschoolers (i.e., square footage and continuity of care practices)
Developmentally appropriate and directly accessible restroom and diapering facilities
Office space that reflects an interdisciplinary approach, with classroom adjacency to family support and instructional support staff offices
Opening an Educare school is not feasible for my organization. Are there any other opportunities to bring Educare practices to our community?
We can advise local partners in exploring whether Educare is a good fit for their community. Contact us for more information.
"Educare is creating leaders among children and their parents, providing stability and uplifting families, which in turn helps lift communities."