Ongoing Studies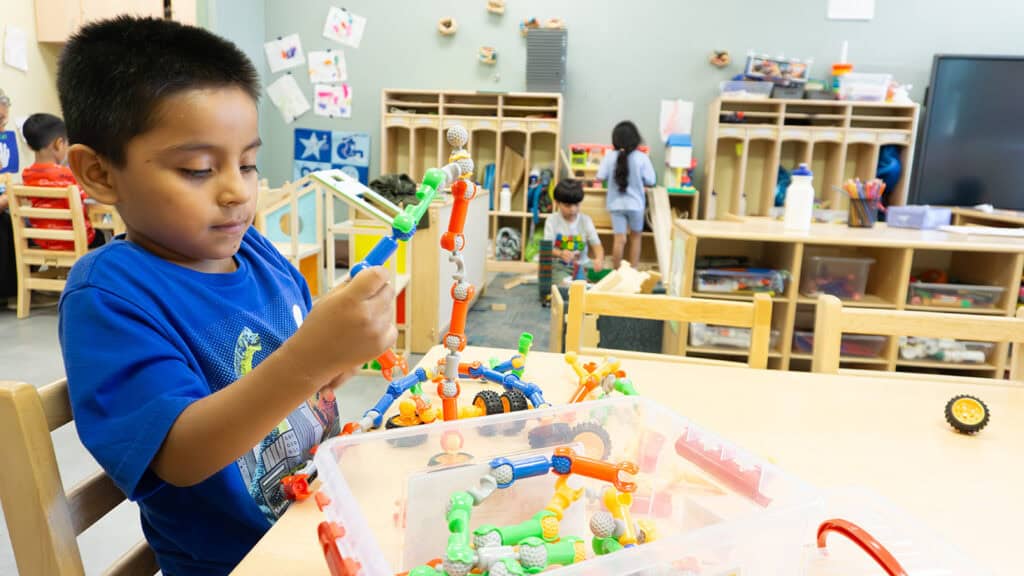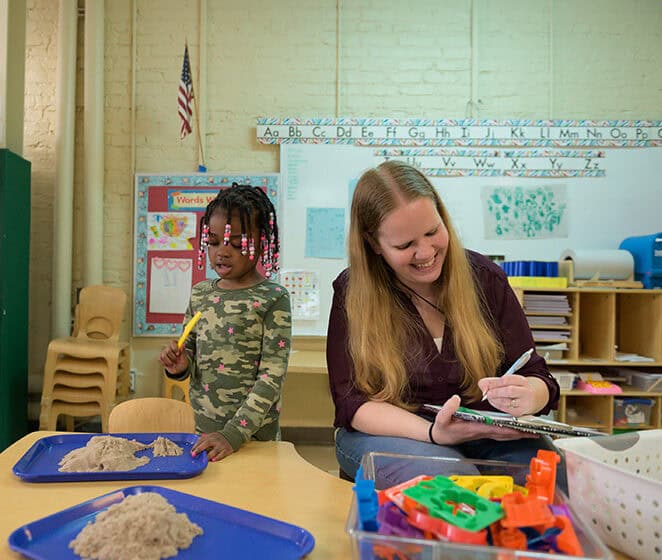 Educare National Evaluation
The aim of the Educare National Evaluation is to document and learn from analyses of:
Common and unique local features of Educare schools
Quality and outcomes over time
Connections between program practices and family, child and workforce outcomes.
Since 2007, Educare researchers – including Local Evaluation Partner teams for each Educare school and National Evaluation Partners at Frank Porter Graham Child Development Institute – have been working alongside Educare school leaders, staff and families from across the Network to carry out the Educare National Evaluation.
National Evaluation data contributed annually includes:
Observations of classroom quality: environment, interactions, instruction
Family interviews: supports, stress, relationships, activities, hardships, hopes, well-being, personal characteristics
Family surveys: experiences and relationships at Educare, beliefs about and approach to racial socialization, preparation for transitions
Child assessment: language, social-emotional skills and behaviors
Staff surveys: stress, practices and interactions, workplace climate and experiences, beliefs about and approach to racial socialization, personal characteristics
Administrative data: staffing, children's characteristics, enrollment, participation
The Educare National Evaluation longitudinal datasets with common data from Educare schools across the country uniquely position the Educare Network to contribute to the early childhood field's evidence base and national discourse for broader impact.