The Educare Model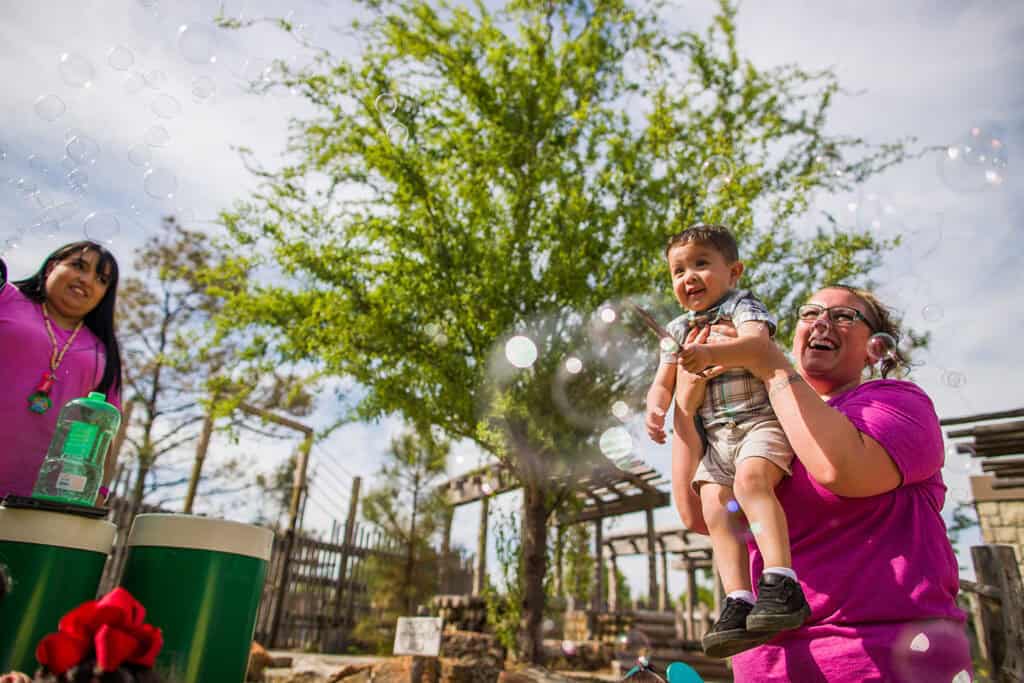 The Educare model, our state-of-the-art approach to early education, promotes consistent, high-quality, outcome-based classroom learning environments for children from birth to five years old, and extends beyond the classroom to provide support and help children, families and communities thrive.
An Overview of the Educare Model
The Educare model is based on research from early childhood development, education, social work and other allied fields, and is composed of four core features or practice areas:
Data utilization
Embedded professional development
High-quality teaching practices
Intensive family engagement
Strong school leadership supports the implementation of this model and develops a culture of quality early childhood education and family support services. Community linkages help provide access to resources for children, families and staff, such as health and mental health services.
Together, these core features lead to positive child and family outcomes: strong parent-child relationships, school and family partnerships, and family support for children's learning.
Ultimately, the Educare model is proven to result in increased student achievement and kindergarten readiness, thanks to the core features working together in a comprehensive, intentional way to achieve a high-quality early childhood program. Each Educare Center school prepares children for success in school and in life, helps families develop skills they need to champion their child's education, and ultimately works towards a future where all children, families and communities can thrive.
Core Features of the Educare Model
Data Utilization
Each Educare school partners with a local leading research institution for continuous evaluation to ensure students receive the highest-quality programming and care. Schools also provide data that is used to inform training, policy and advocacy work on a national scale.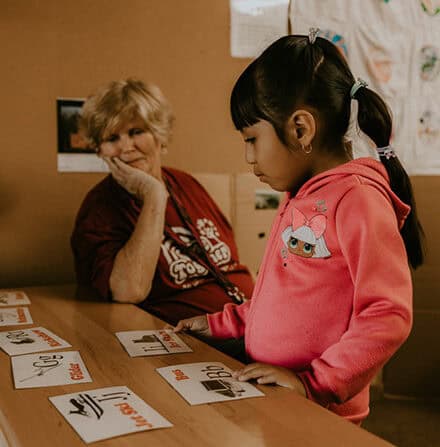 Embedded Professional Development
Educare staff and teachers are prepared with data-driven teaching practices and benefit from a rich, intentional growth environment that empowers them to do their best work. They pursue on-the-job, daily professional learning for continuous improvement, and have opportunities to learn and collaborate with peers and other like-minded organizations.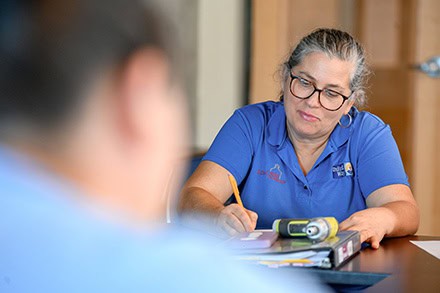 High-Quality Teaching Practices
With high standards for teacher qualifications and a commitment to maintaining low staff-child ratios and small class sizes, Educare's research-based approach to early care and education is better able to meet children's individual needs.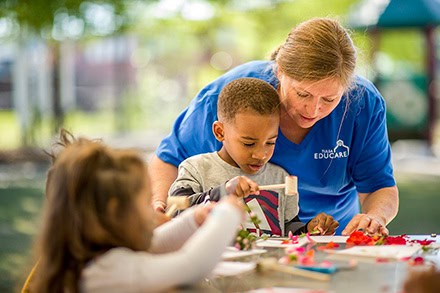 Intensive Family Engagement
On-site family support services, starting as early as prenatal, help build strong adult-child relationships, and produce stronger child and family outcomes.