Educare California at Silicon Valley
Educare California at Silicon Valley serves as a model early learning school and the region's leading professional development and research institute. Located in San Jose's Franklin-McKinley School District, the school is a laboratory for teacher training and high-quality early learning.
The 34,000-square-foot school contains a Teacher Professional Development Institute, learning technology for teacher training programs, 16 state-of-the-art classrooms, multiple indoor and outdoor learning spaces, and a resource center for families and community members.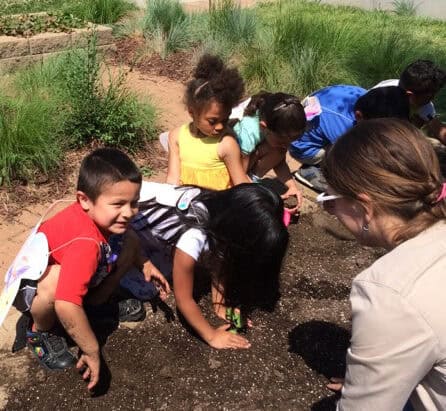 Serves 168 children birth to age five and their families
Opened September 2015
Educare California at Silicon Valley